Skip to Main Content
It looks like you're using Internet Explorer 11 or older. This website works best with modern browsers such as the latest versions of Chrome, Firefox, Safari, and Edge. If you continue with this browser, you may see unexpected results.
On the Shelf from CCBC Libraries
Microeconomics:Understanding the Market System

sing easy-to-understand visuals and explanations, this program explores the branch of economics that focuses on the elasticity or sensitivity of consumers at the household level and of producers at the company level. Viewers are introduced to the central problem of scarcity and the allocation of limited resources in order to produce (and consume) goods and services. Main concepts include the market system, the law of supply and demand, price elasticity, market structures, market failures, and governmental responses to those failures. Other terms students will encounter include production capacity, price floor, price ceiling, perfect competition, monopoly and monopolistic competition, and oligopoly. Viewable/printable educational materials are available online.
Economics Word Cloud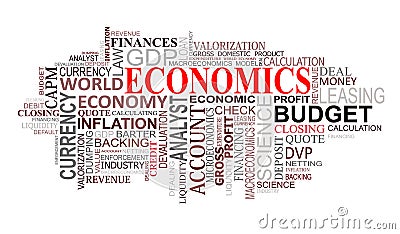 Microeconomics in the Global Marketplace
Microeconomics in the Global Marketplace

Micro-lending, capitalism, and off-shoring are the topics of discussion in this compilation of NewsHour segments. Nobel Laureate Mohammad Yunus, economist Hernando de Soto, and Pulitzer Prize-winning columnist Thomas L. Friedman are featured. E
Online from CCBC Libraries